AGT ENTERPRISE supports rapidly growing companies with Organizational Consulting and High-Level Training Programs.
Our areas of greatest expertise and where we provide the most added value are: Project Management following the Agile approach and Professional Business English.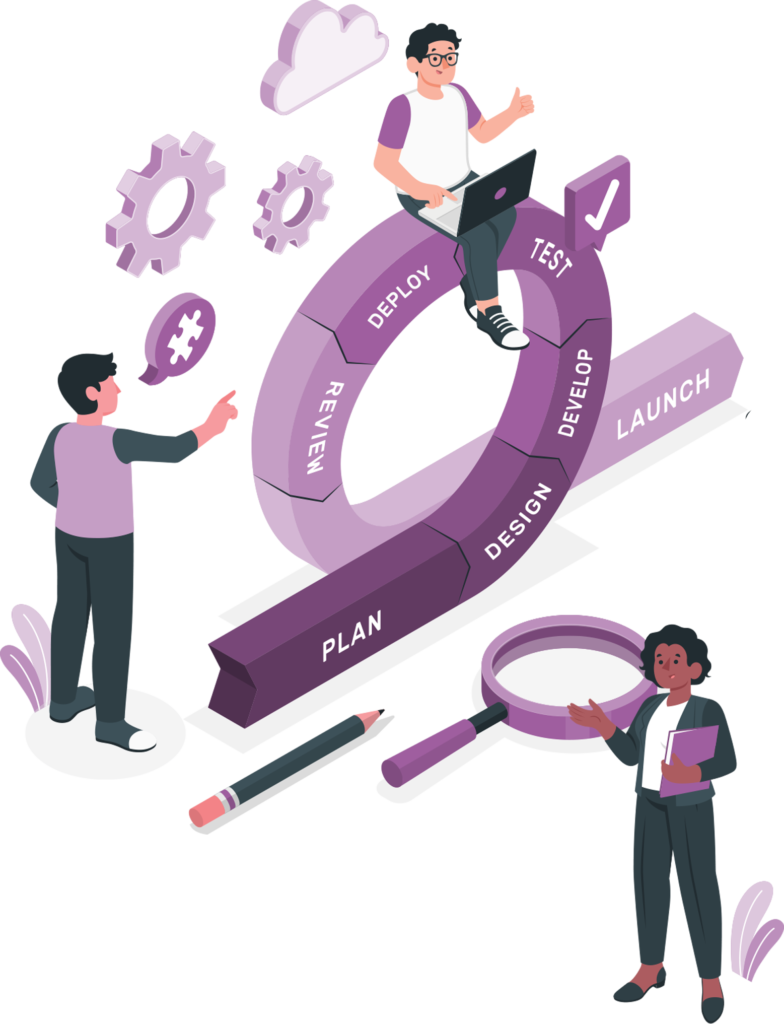 AGT ENTERPRISE implements the Agile approach in 4 steps
The training will be dedicated to transferring the logic, values, operational principles, and most effective practices, with the aim of enabling internal resources to independently manage projects with speed and a particular focus on continuous improvement.
The AGILE approach is a project management framework that breaks projects down into dynamic phases, commonly referred to as sprints.
The incremental or iterative logic at the core of the Agile approach is the most effective way to respond to the speed and uncertainty of today's work environment.
One of the key benefits of the Agile Approach is the ability to implement flexible and rapid strategies in response to the variables of the current reality while remaining aligned with corporate strategic objectives.
The benefits of technology and automation support become immediately apparent when implemented in an Agile company, and in the medium to long term, they lead to significant results.
The corporate culture that is established or reinforced is one that motivates and engages employees, allowing them to unlock their potential and dramatically increase productivity.
The Agile Approach can be implemented, through simple and effective practices such as:
The integration of information systems is a prerequisite to achieve, not only from an IT perspective, the necessary flexibility to explore new business models, with the aim of serving customers more quickly and reducing time-to-market
AGT operates with the goal of achieving maximum interoperability of information systems and data processing and storage platforms. We are capable of making different systems and platforms communicate, streamlining and integrating the data acquired to deliver them in the best and most efficient manner to our customers or end users.
Business English is the most practical version for those who use the English language for professional purposes in the workplace. It represents a wealth of specific terms and that are essential for individuals aspiring to an international career or for effective communication with foreign clients, partners, and suppliers.
We train and prepare Entrepreneurs, Managers, Professionals, and Team Members in their specific roles.